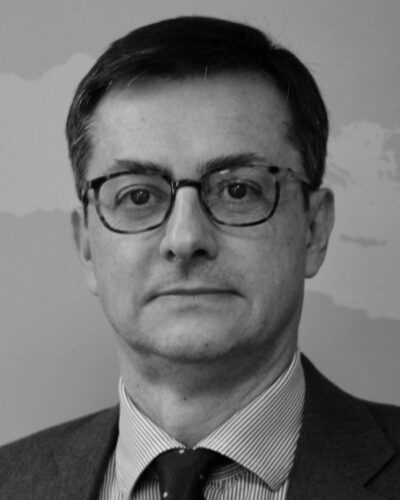 Eduardo Pisani
CEO of All.Can International
Eduardo Pisani is the CEO of All.Can International, a global multi-stakeholder non-profit organization focused on improving cancer care efficiency. Eduardo also serves as a senior advisor to Tech Care For All (www.tc4a.com), a digital health start-up with a social impact mission active in low-and middle-income countries in Africa and Asia, and to health policy and legal advisory firms in Brussels and Rome.
Eduardo has contributed to advancing public policy discussions from a close vantage point, having over three decades of international experience in executive roles for global healthcare companies (Bristol Myers Squibb, Baxter, MSD, UCB) and associations (IFPMA). He spent most of his professional life in Brussels and Geneva, where he gained an in-depth knowledge of the functioning of the European Union and of multilateral organisations, particularly in the area of health and pharmaceutical policy and legislation. For over 7 years, he led the dialogue between research-based pharmaceutical companies and associations with the United Nations and specialised agencies, other international organisations and national government representations.
He served on the board of international (PAHO Foundation, PSI) and European (AmCham EU) groups and on various advisory boards (Access to Medicines Foundation, World Health Summit, International Council on Regulatory Harmonization). He is a speaker at various conferences and events and has occasionally lectured at prestigious universities.
Eduardo has a degree in Law from the University of Catania, Italy and is admitted to the Italian Bar.